Cas Abao is situated on the northwestern coast of the island. The access road to the beach is unpaved but easily manageable for all cars. There is also plenty of parking available.
The beach is open daily from 8:00 AM to 6:00 PM.
There are several palapas spread out along the beach. In addition, there are cozy areas with lots of shade cast by huge trees, their long branches intertwined to form a protective cocoon from the hot rays of the sun. You can also opt to sit close to the bar for easy access to that ice-cold beer!
Guests are welcome to bring their own cooler with food and drinks, but if you don't want to lug around a jug, that's not a problem! Cas Abao beach not only has a beach-bar for a quick snack and drink; we are proud to announce that we offer lunch at our brand-new restaurant!
Cas Abao has shower and restroom facilities located right next to the bar. Coins for the shower are available at the bar for 1 guilder each.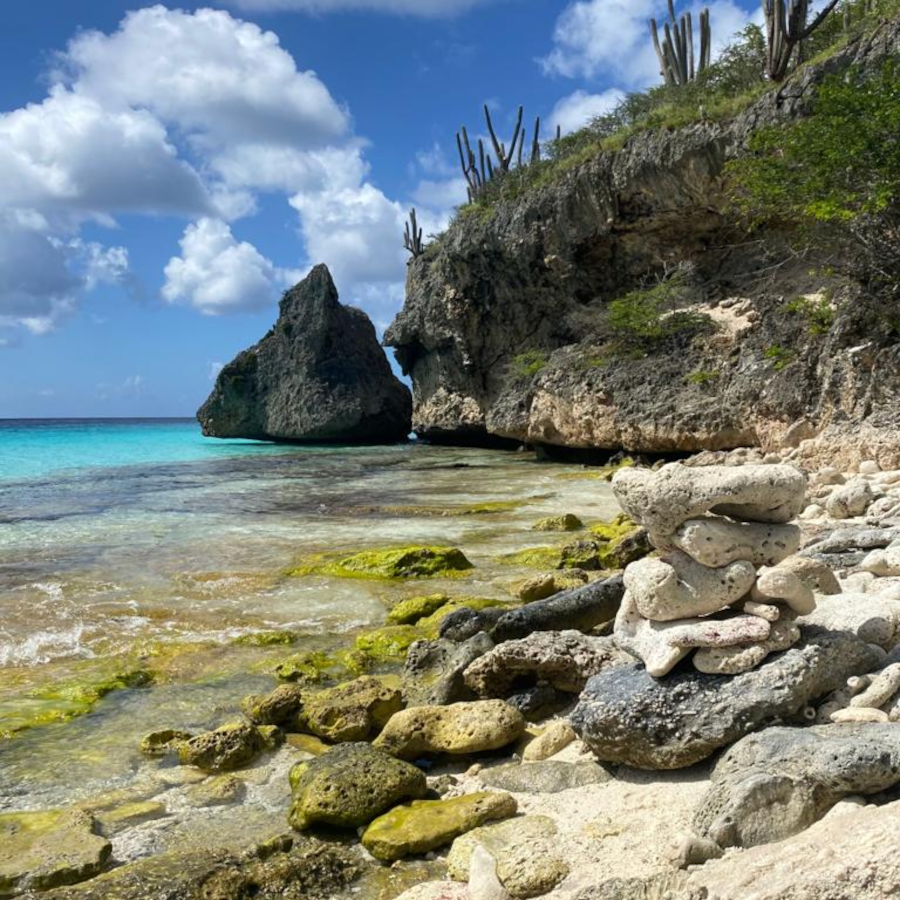 Entrance fees are as follows:
Monday – Saturday: US$ 6 / Nafl. 10,- per car
Sunday and Holidays: US$ 7 / Nafl. 12,50 per car
Max 4 people per car. For each additional person, Nafl. 2,50 is charged.
Beach Chair Rental: US$ 3 / Nafl. 5,- (including a complimentary shower coin)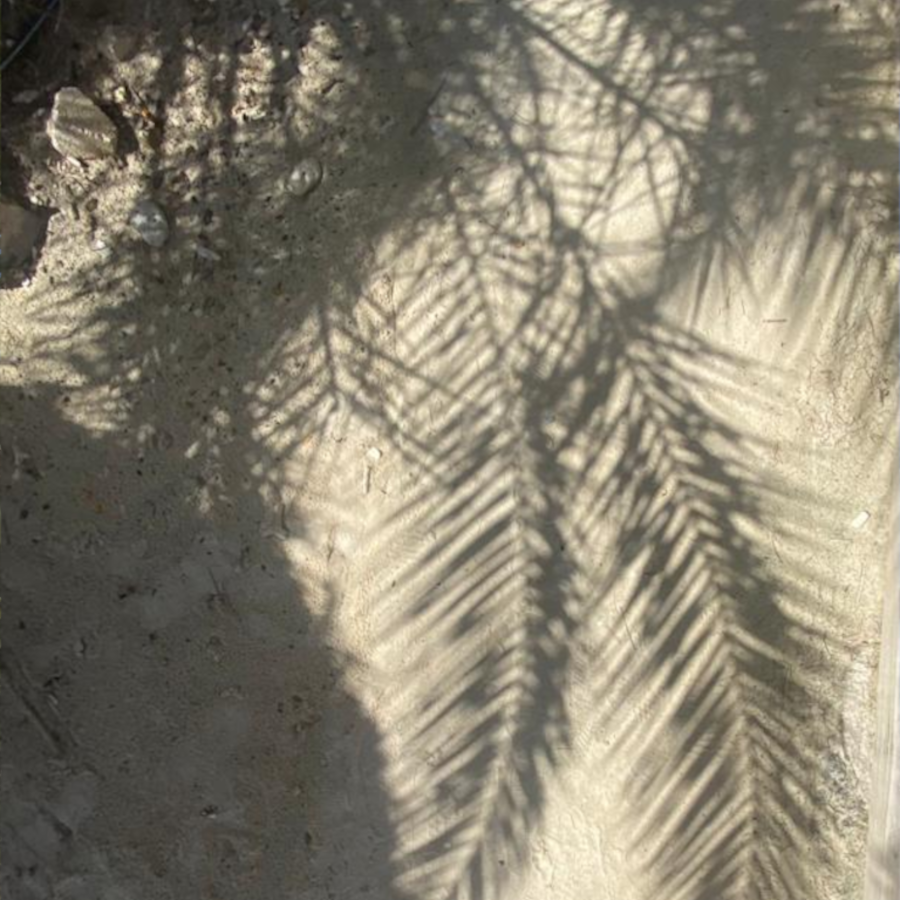 The beach is for everyone to enjoy. Please follow all safety guidelines as well as the rules and regulations of Cas Abao beach to keep it safe and fun for all visitors:
Entrance only between 8 AM and 6 PM
Car parking is only in the official parking spaces
Spearfishing and hunting is strictly prohibited
No pets allowed
No BBQ's or camp-fire allowed
No jetski's, water scooters or motorboats allowed
Disposal of all garbage in the garbage bins
You visit Cas Abao beach at your own risk
Cas Abao Beach is not responsible for loss, theft or damage of your belongings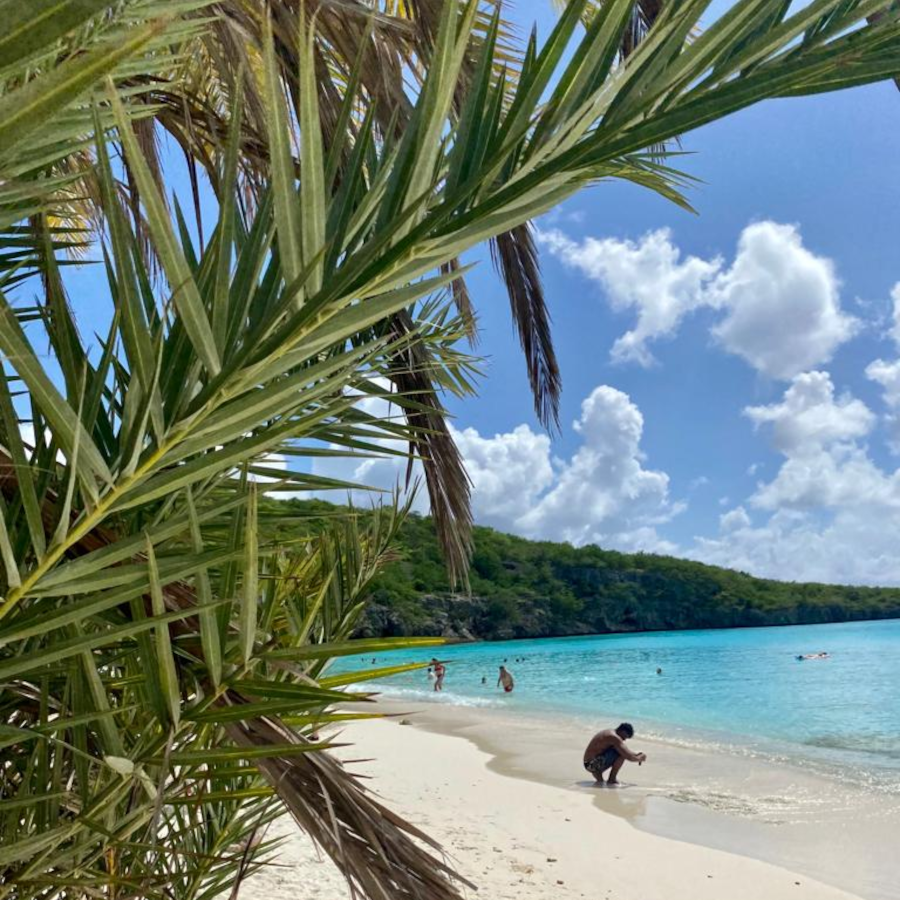 For years, the sea in front of Cas Abao Beach has been home to Sting-, Eagle-, and on very special occasions Manta rays. Dolphins also like to make a special appearance, especially from November through February and even whales have been spotted in the crystal-clear waters! What is also very special is that Cas Abao Beach is the home to different kind of turtles species which come and lay their eggs every year.
For the snorkelers, there are the shallow waters and along the edges of the cliff and for the divers there are three very distinctive dives sites.
On the left, the shoreline drops like a ladder and every level have its own distinctive coral formation. In the middle is the big drop off, a cliff wall full of corals, sponges and colorful fishes that drops about a 100-feet to the bottom of the ocean floor where you find a big sand patch full of garden eels. And then on the far right, the bottom gradually angles downward while showcasing a mix of big coral formations like big bright orange elephant ears or gorgeous tall purple tubes.